WE ARE ISE
WE CREATE.
For over 30 years, ISE has created scalable and industry specific on premise and cloud solutions that have met and exceeded the expectations of our clients and business partners. We continue that tradition in our partnership with leading industry solution providers in delivering business class solutions in ERP.
WE INNOVATE.
Technological changes takes place continuously and aggressively over time. Over the past 30 years, ISE continues to innovate by developing new cloud solutions to protect your technological investments and providing a total "under one roof" solution strategy for all your growing business needs.
WE INSPIRE.
We deliver on our projects and timelines. Achieving a 99.99% successful implementation rate over the past 30 years has been inspiring. Each time we help our clients to successfully implement solutions, we help them meet the dynamically changing business environment and this inspires us to do even better.
ABOUT US
Integrated Software Engineering Pte Ltd (ISE) was incorporated in 1987 as a consultant for turnkey solutions. We are a dynamic, solution based, service oriented company providing software solutions in business automation.
Our aim is to provide cost effective, practical solutions that meet the current and future needs of our clients. We aim to do this by providing solutions that are modular, cross functional and versatile for use in any industry. With our ingenuity and expertise, companies can expect solutions that will improve their business processes, business structures and economic models within the shortest possible implementation cycle.
With more than 30 years of experience in the business software industry and helping hundreds of companies to streamline their business processes, our team of consultants will be able to digest your requirements and propose the most suitable and cost effective solution for your company.
OUR VALUE PROPOSITION
To provide cost effective, practical on premise and cloud solutions that meet the current and future needs of our clients.
To provide solutions that are modular, cross functional and versatile for use in any industry. With our ingenuity and expertise, companies can expect solutions that will improve their business processes, business structures and economic models within the shortest possible implementation cycle.
At ISE, we believe in keeping things simple yet functional and comprehensive.
Products
ERP
Monitor accurately your Inventory, Procurement, Sales and Invoicing in an integrated system. Complete with Customer and Vendor Management, Accounts Receivable, Accounts Payable, Cash Book and General Ledger.
Warranty Tracking
Serialise your products and track their warranty. Define serial number of each item during procurement phase and assign items during Delivery Order phase. Track warranty of items for Service department and repairs.
CRM
Manage you Customer Accounts, Contacts, Leads and Quotations. Track the status of your quotations and the items you have quoted. Seamlessly convert confirmed Quotations to Sales Orders.
Project Costing
Manage your project cost, sales, budgets and profitability. Define project task and budgets for each task. Integrated to the procurement and sales modules for seamless updates of actual project costs. Automatically generate Work in Progress (WIP) reports for Financial Reporting.
BOM
Track your production process from start to finish. Configure Bill of Material to automate the production of your finished goods. Perform material requirement and product costing simulation.
Vessel Costing
Maintain a list of sales related assets or vessels. Track the asset or vessel utilisation over time and generate Vessel Profit and Loss reports. Each Vessel can be linked to a specific project for allocation tracking.
ON-PREMISE AND CLOUD PRODUCTS
InfoMaster is an integrated ERP business solution. You can integrate project costing, vessel costing, purchasing, inventory, sales and billing, product management, vendor management, and financial reporting processes in a single platform.
Read more about the PSG (Productivity Solutions Grant) pre-approved solution
Office 365 will provide all the tools you need with Outlook, Word, Excel, Teams and Business Class Email for your organisation. Work in the office or anywhere else with OneDrive, Outlook on the Web and Office online apps.
SOLUTIONS
Distribution and Trading
We manage your distribution process right from inventory management, sales quotation, order taking, order fulfillment, procurement management, goods receipt to sale analysis.
Construction and Engineering
We focus on the unique challenges faced in the construction industry. They include  budget monitoring, cost collection, variation orders, retention, customer and subcontractor claims.
Finance and Accounting
We strengthen the financial capabilities and mechanics of your company through the effective use of online analytics reporting, query engines and pre-defined reporting typesets.
Contract Management
We monitor contracts and maintenance billing cycles, allowing you to focus on the revenue generation of your business. Never again miss a billing cycle and track all costs accurately.
Project Costing
We drive your project related business by monitoring project performance, measuring project costs and revenues, budget overruns, improve collections and increase project visibility.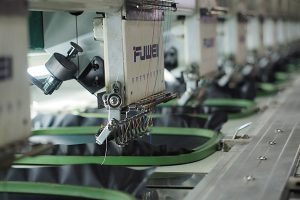 Production and Assembly
We streamline your production efforts through effective use of the bill of material definition, material requirement simulation and a step-by-step production process flow.
SERVICES
CLOUD
CLOUD
Offering both Software as a Service (SaaS) and Infrastructure as a Service (IaaS) cloud solutions, we help to minimise your initial IT on boarding investment and at the same time ensure a secure and protected environment to operate your business applications.
INFRASTRUCTURE
INFRASTRUCTURE
On premise infrastructure is the backbone of your IT solutions. With proper setup of server, backup systems and networking, you solutions will be able to run without interruption and with optimizaiton in speed and continued accessibility.
TRAINING
TRAINING
Training allows system users to get up to speed in using the system in the correct way. With our detailed classroom style hands-on training program, uses will become familiar with the chosen solution and use it effectively in their day to day operations.
CONSULTANCY
CONSULTANCY
Our IT consultancy services can be likened to an extension of your IT department. Our team of IT professionals can provide you with advice on hardware and software solutions that would operate effectively with your finance and operations system.
IMPLEMENTATION
IMPLEMENTATION
Divided into 3 stages for pre-implementation, actual implementation and post implementation, we take care of the entire process from start of the project right to the final on-boarding and handover.
CUSTOMISATION
CUSTOMISATION
With more than 30 years of successful software implementations and system understanding, our consultants are always on hand to understand your needs and come up with solutions that are scalable and functional.